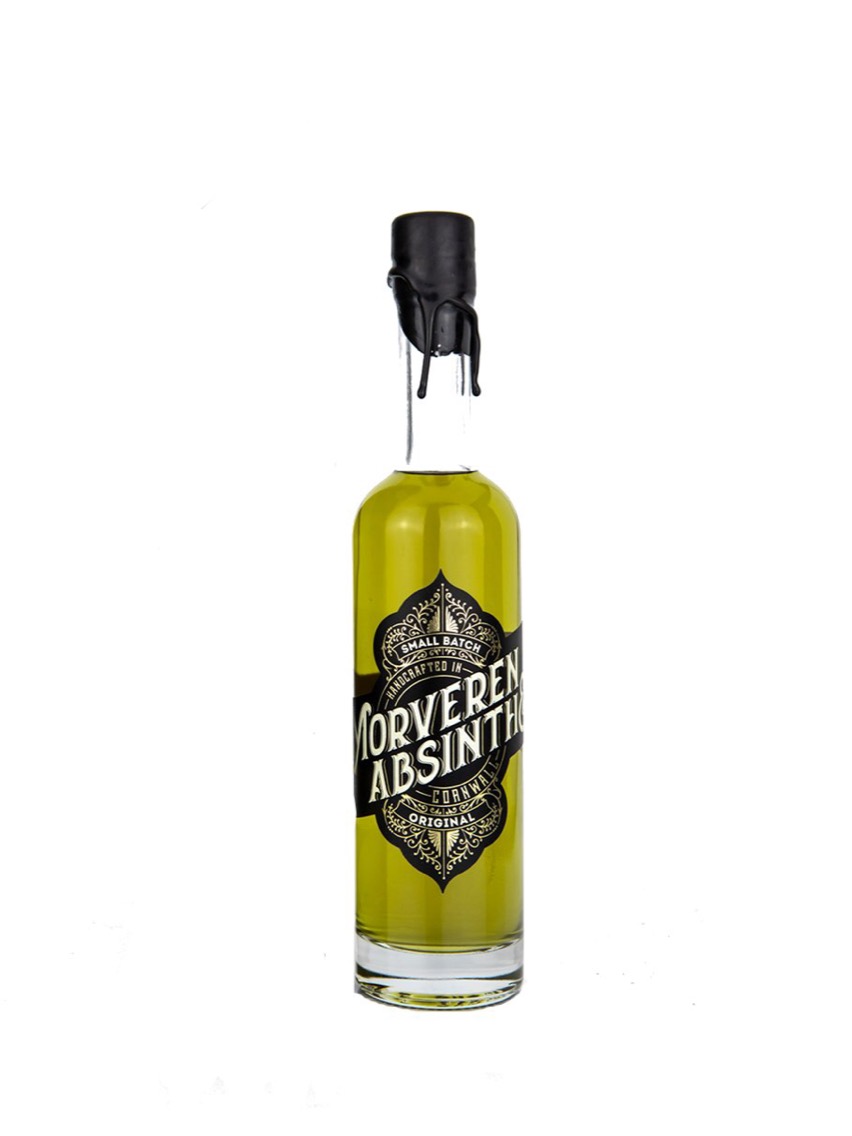 Morveren Absinthe 37.5cl
66%abv
An extremely smooth verde absinthe.
The utmost care has been taken in making the heads and tail cuts thus resulting in a super smooth finish.
Only natural ingredients are used, the wormwood is grown on the Cornish cliffs above Zennor (where the legend of Morveren comes from) and Cornish seaweed is used for both flavour and colour.
Due to the lack of artificial colourants being used the bright green liquid will change colour when exposed to sunlight. This was always seen as a sign of quality in Absinthe's heyday.